The IDMA – Indian Digital Marketing Awards
is one of India's most prestigious marketing awards that celebrates internal products and campaigns that stand out through their excellence and efficacy.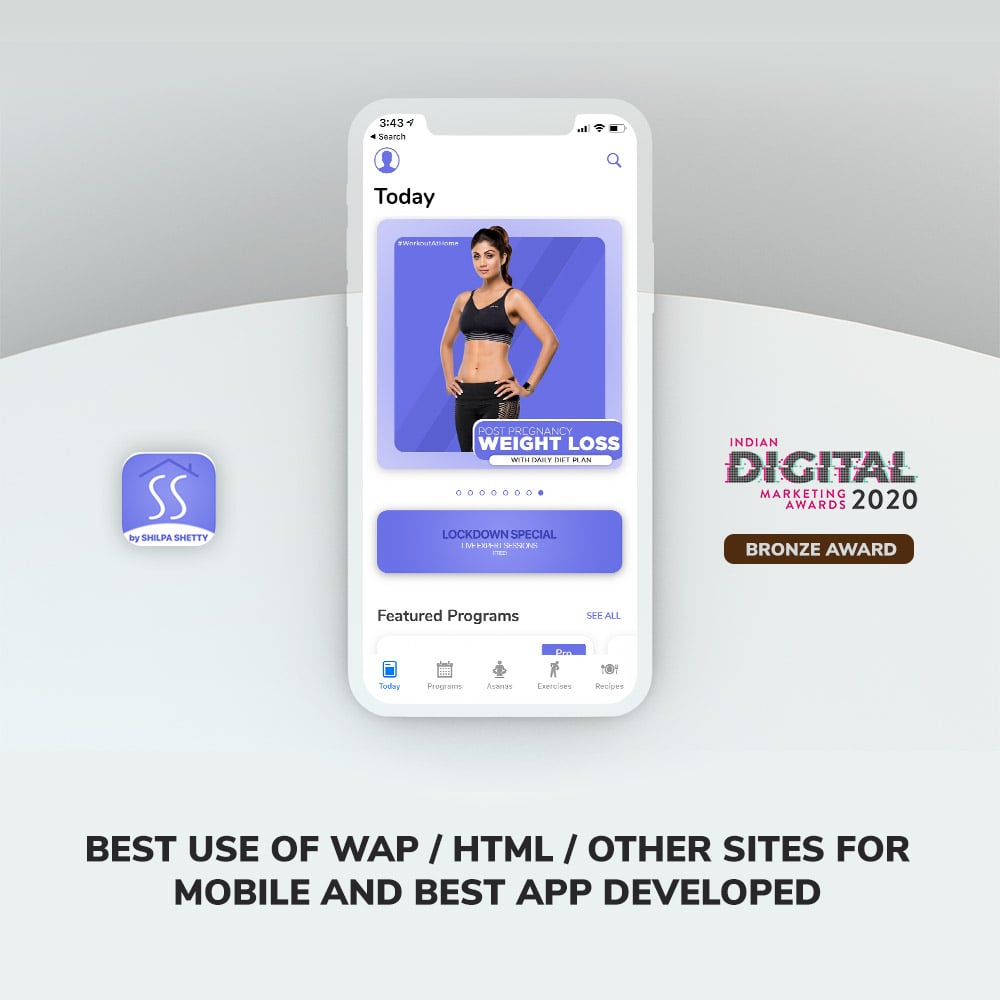 Spearheaded by the
exchange4media
group, winning at the IDMA is a true honor. The Simple Soulful App by
SSK Osmosis
won the Bronze in its category for 'Best Use of WAP /Html/ other sites for Mobiles and Best App Developed- Products / Services / Corporate / Social/ Films / TV Shows / Entertainment/ Lifestyle / Gaming etc'. The Simple Soulful App by Shilpa Shetty is a Holistic Health App designed by experts with Yoga, Exercise, Immunity, & Diet Programs. Bollywood actor & fitness enthusiast Shilpa Shetty Kundra has pledged to spread awareness about holistic wellness by encouraging a healthy lifestyle modification. As a 45-year old mother of two, her active lifestyle proves that she lives by her famous philosophy of 'Swasth Raho, Mast Raho' (Stay Healthy, Stay Happy). The app offers customized goal-based yoga & fitness programs. The app also offers easy-to-do yoga asanas, exercises & recipes to maintain a healthy balance in life. It is specially made for working women & men, young mothers & also youngsters. Catalyst Media works with SSK Osmosis as the principal development vendor for the Simple Soulful App. We worked closely with the SSK Osmosis team to build iOS, Android, and Android TV apps. As we continue to work together to scale and the fitness platform and we congratulate them on this prestigious award.
Also Read
Shilpa Shetty iOS App wins Apple App of the Day
Shilpa Shetty App wins Google Users' Choice Award