COD or Cash on Delivery is a term used for when payment of goods are made on delivery rather than being prepaid. This payment method is one of the most popular options and is the most preferred consumer payment method. The mode of payment using cash heavily influenced the early growth of the Indian eCommerce market in comparison to other delivery payment options.
Why so?
Ever since Flipkart launched the COD payment option in 2010, cash on delivery for eCommerce has been the primary choice among Indian consumers. The reasons for choosing this mode include: 
Convenience

– People found COD as a convenient option as they didn't have to commit to a product before purchasing. The lack of trust in the delivery process and the expectation of the product's condition encouraged users to pay for the same during its delivery instead of prepaying the same. 

Familiarity with cash payments

–  With the lack of trust in credit and debit cards, people in India preferred cash transactions for their purchases. Moreover, the lack of bank accounts discouraged Indian consumers from conducting card or any bank-based transactions.

Lack of digital infrastructure

– Without secure payment gateways, fear of online scams, lack of digital payment options, and the overall lack of trust in online payments made cash on delivery the ideal payment method.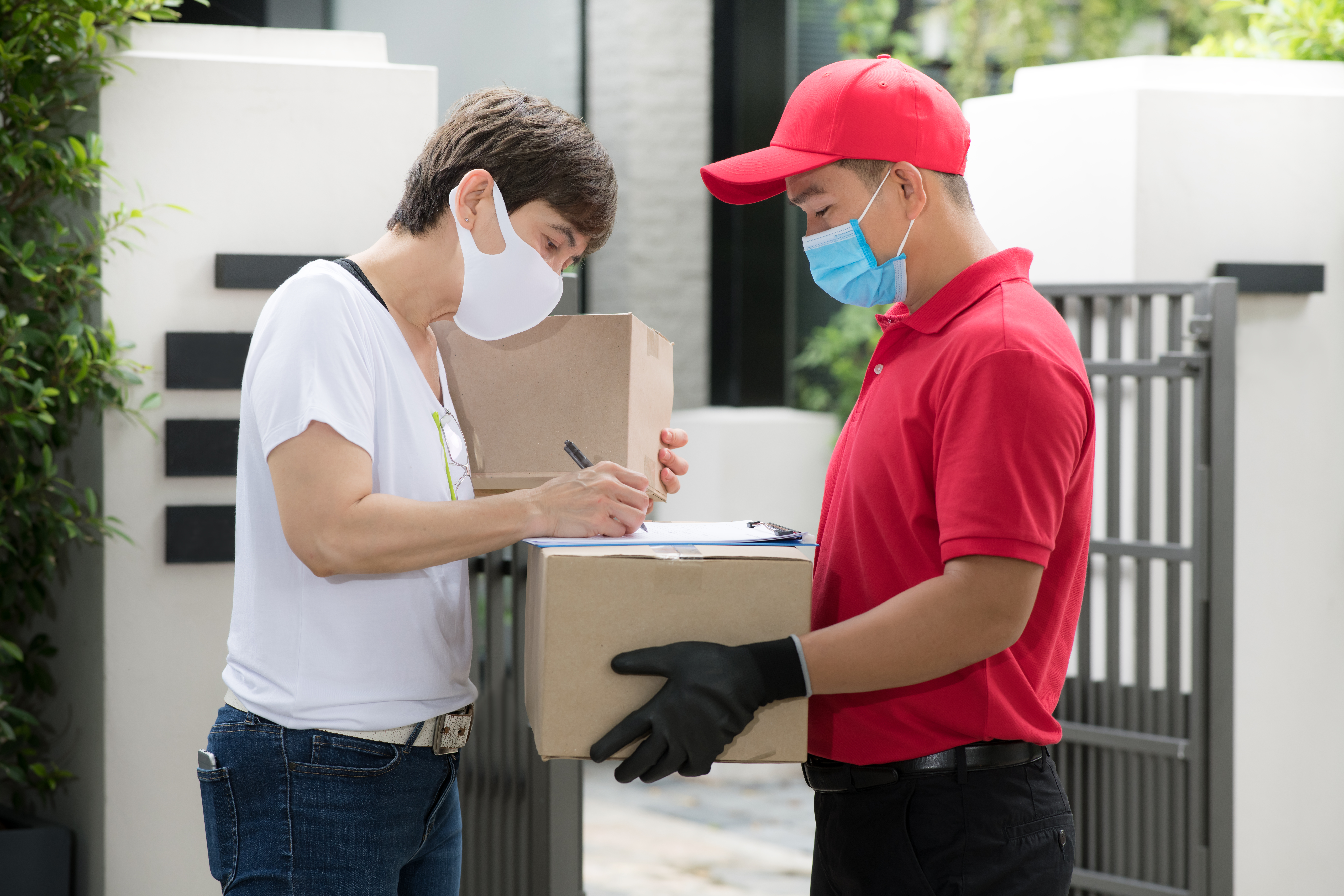 However, as much as
cash on delivery in eCommerce might be a boon for consumers, such may not be the case for retailers. "Cash on delivery" option brought positive growth to eCommerce growth. However, it has also negatively affected both the marketplace and suppliers. 
Here's why:
Additional cost

– Under cash on delivery, it takes longer for retailers to close a deal. Moreover, the money collected from the customer can sometimes take weeks or even months to reach the sellers. Further, courier companies charge extra cash on delivery, raising the cost of operation.

Higher returns

– Cash on delivery combined with an easy to return policy has proved to be a hassle for sellers and the marketplace alike. 

According to

ANS Commerce

,

COD orders have a higher return rate of 10-30% as opposed to pre-paid order's 10-15%. 
But, why?
With the easy purchase and return policies, consumers make more impulsive purchases than ever. This leads to a rise in costs for all the stakeholders involved in the deal – from the sellers to the marketplace to even the logistics company.
These factors paint a clear picture of the merits and demerits of cash on delivery for eCommerce companies and customers. However, with the COVID-19 pandemic and the growth of the country's digital economy, eCommerce trends in cash on delivery for eCommerce are changing.
According to
Statista
, the Indian eCommerce market is expected to grow from $84 Billion in 2021 to $200 Billion by 2027.  
Here are the latest and the most important trends that changed the face of
cash on delivery for eCommerce:
1. Cash on delivery declines post-demonetisation
2016 Indian Bank Note Demonetization, wherein Rs. 500 and Rs. 1000 were demonetised, and new Rs. 500 and Rs. 2000 notes were announced. This event declined the number of cash on delivery orders placed. 
With the lack of high denomination notes coupled with the slow availability of new notes, customers turned to digital payments for their online shopping needs. According to Snapdeal and Shopclues, there was a decline of 30% in cash on delivery orders. Moreover, Snapdeal co-founder also elaborated that, in the pre-demonetisation era, 50% of the sales were based on cash on delivery payment method. Now it has declined to 30%. 
When the announcement was made, both Shopclues and Flipkart experienced a decline in orders. However, the sales slowly started to recover over time. However, major eCommerce players are optimistic that the higher adoption of digital payments is a step in the right direction for eCommerce companies. From a logistical point of view, more and more people are moving towards digital payments. This will improve eCommerce's long-run economics and mitigate the risks involved with COD returns.

2. Retailers are promoting digital transactions over cash on delivery
Popular store chains like Puma and Iconics have started offering discounts to customers who choose digital payments over COD. Some companies have even begun charging customers for choosing cash on delivery.
As mentioned earlier, COD orders have a higher return rate of 10-30% as opposed to pre-paid order's 10-15%. 
By taking these measures, companies are encouraging users to opt for digital transactions over traditional cash payments. Moreover, the shift towards digital payments will heavily benefit companies and sellers alike; as this allows them to save additional costs incurred during times of return and payment collections.

3. Online shoppers are moving away from cash on delivery
With the onset of the COVID-19 pandemic, customers began opting for contactless delivery due to safety concerns. This became a positive move towards digital payments. This led to the decline in cash on delivery orders.
According to
RedSeer
, cash on delivery orders in India's eCommerce market declined to 
28% for August and September of 2020as opposed to 41% during the pre-covid months. This is worth mentioning that this decline was part of a significant downturn in the COD orders; which constituted 60% of the total orders before demonetisation.
Flipkart recorded an 80% jump in digital transactions in May 2020 when compared to March of the same year. This jump was recorded post the resumption of non-essential items and cash on delivery payment options. Additionally, digital payment companies witnessed a 50% jump in wallet transactions when compared to pre-covid months.
This spike in digital transactions over the COD payment method is now the new normal; as opposed to just a precautionary measure against COVID-19. And eCommerce companies strongly feel that the shift towards digital payments will continue to rise.
The
poll results
published by ClickPost are a great way, to sum up the future of the eCommerce industry:
COD order will continue to go down even as the COVID-19 pandemic subsides.

76% of senior professionals in the eCommerce industry strongly feel that even post-covid digital transactions would continue to climb as COD orders fall.
In Conclusion
In our current circumstances, digital transactions are preferred over cash payments. This move increases the importance of having a robust digital payment infrastructure in your eCommerce business.
At
Catalyst Media
, we have expertise in integrating payment gateways and building state-of-the-art eCommerce platforms, using both off-the-rack and custom development. Our years of experience combined with design and development skills make us the right solution for your software needs.
Get in touch with us for eCommerce platform development needs!