Education is pivotal to the fabric of any economy – It creates opportunities and pushes the gears of a nation towards progress. 
The Coronavirus Disease (COVID19) has shell shocked the world, bringing economies to a standstill and in an unprecedented manner. In India, the lockdown has sent shockwaves through almost every industry and the impact has left a devastating effect, one that has left economies and industries with a long road to recovery. 
Though necessary in many ways, keeping public health at large in mind, the extended lockdown was an unexpected move, one that would go on, in the months since its onset, to cripple many industries across the board. Education is one such industry that was expected to be severely impacted as well. With the majority of schools, colleges, and universities that provide primary or secondary education having had their physical premises cordoned off, the effect was to be seen on both sides of the coin – students as well as teachers. 
However, Education, specifically EdTech ie. e-learning in India, and online education, has come out on top amidst the downturn. The truth of the matter is that when it comes to education, the method of teaching or learning method is what dictates efficacy, not the mode of dissemination. Research has proved that it is very much possible to impart classroom level training and understanding to students using the latest e-learning technology such as video on demand, interactive quizzes, and machine learning-based assessments. In fact, research also proves that the same approach, methodologies, real-world context, and feedback will yield similar results in both e-learning and classroom-based learning. If anything, e-learning combined with effective technological solutions has a definite edge in terms of reachability.
Technological Solutions to a Biological Problem
E-learning in India, itself, is not a newcomer to the industry but COVID has been the jet fuel behind its rapid acceleration.
A report published by
KPMG
in 2017 indicated that India's online education market was set to grow to USD 1.96 billion by 2021 from USD 247 million in 2016. The industry was expected to have Primary & secondary education as the largest category by 2021 with Test Preparation as the fastest-growing category. Post-COVID, the online education market size in India is now expected to grow by USD 14.33 billion during 2020-2024. (Source :
Businesswire
). With the increased dependency on the internet as a source for learning and the increased penetration of the internet, there is now a much wider consumer base for companies, businesses, and institutes operating in the space.
Effectively, the lockdown has played an important role in the growth of the online education sector not only for business operating in the space but also for traditional institutions.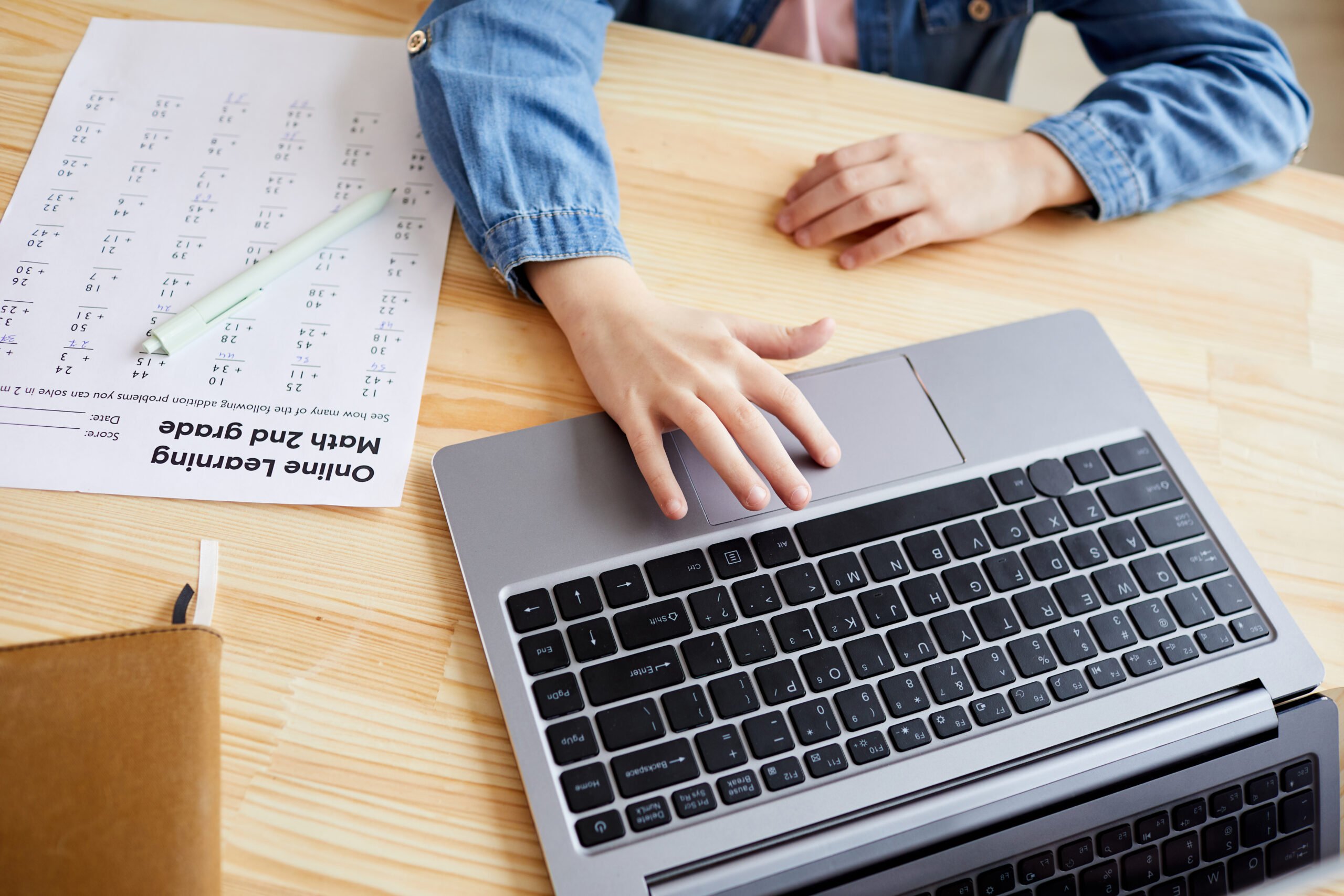 In order to impart quality education and retain their own presence, traditional universities and colleges have had to approach and adopt e-learning methods to provide the same or comparable level of education and training as classrooms to their students. This adoption has been a positive move to ensure uninterrupted and unobstructed flow of education between the students and the teachers. IB schools are another example – to avoid any risk due to exposure, they are conducting lectures and sessions via online mediums. 
On the other hand, software-based e-learning vendors such as
Moodle
and
Upgrad
have long catered to the needs of e-learning in order to help many schools, colleges, and universities to provide uninterrupted educational services to students. The lockdown has led to further institutes shifting their lectures on to e-learning platforms. Coaching classes have already started teaching students using these live streaming sessions where the students are given live lectures and virtual homework. Even globally, platforms such as Coursera, which offers courses and online degrees, have added 10 million new users between March and May (Source :
NYTimes
). Interestingly, Upgrad anticipates over 8-fold surge in revenue to Rs 10,000 crore by 2025
Going Beyond Vocational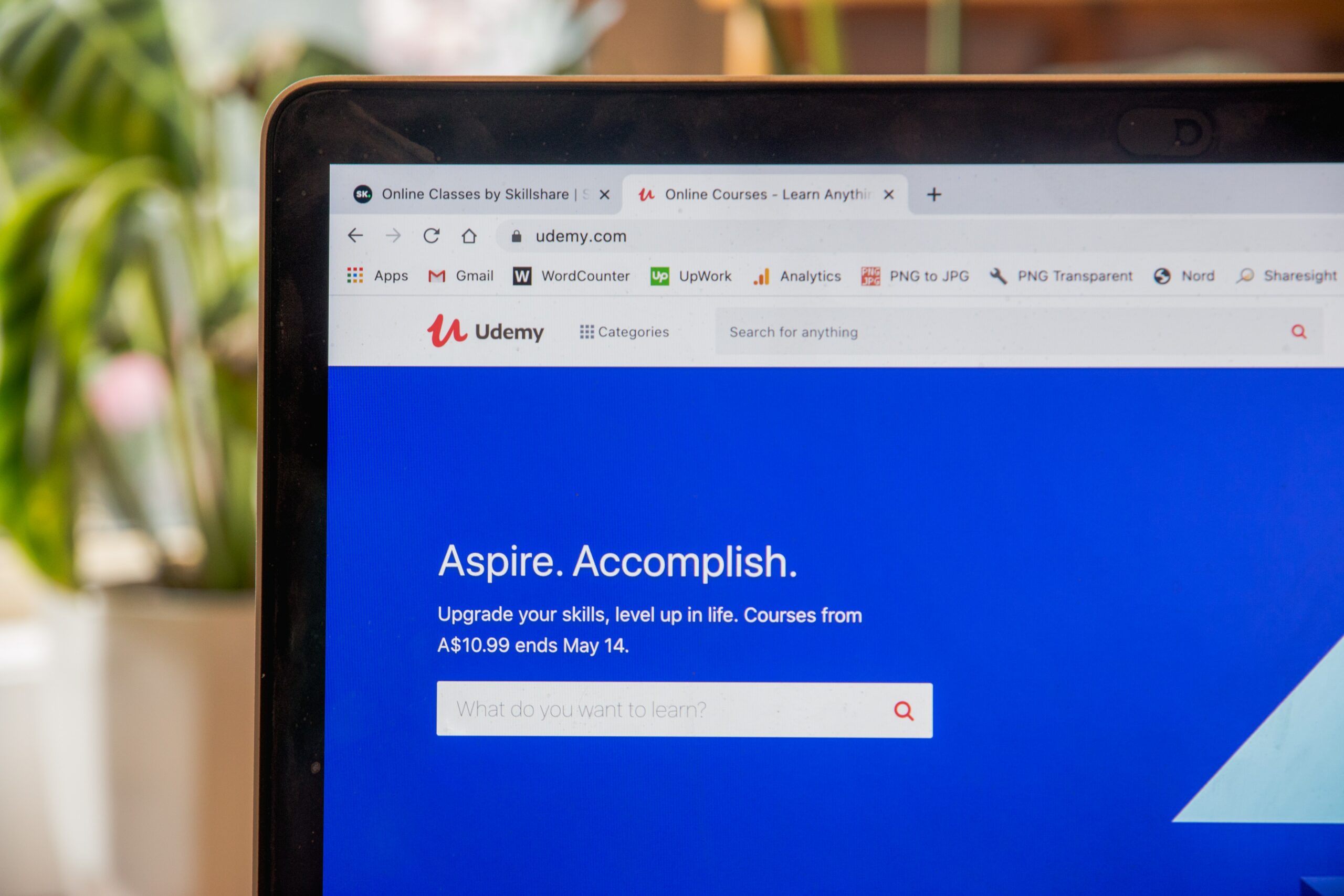 The impact of COVID, however, has cannot be contained merely to the level of formal education. Informal and non-vocational education, which largely depends on students physically visiting a premise, has also seen a hit. 
That being said, e-learning methodologies have been embraced across non-vocational education as well which has seen a massive increase in penetration through video streaming platforms such as
Zoom.
Zoom itself has seen a growth of 6,700% in free users sign ups in India. Platforms such as Udemy have witnessed a growth of 425% during the lockdown (Source :
Udemy
) and a 200% growth in enrollments within India. Sites like
Harappa
have registered a growth of 472% in their learner base. (Source :
Edexlive
)
BYJU'S, India's earliest and most valuable edtech startup, saw 7.5 million new users on its platform since it started offering free access to content. In April alone, the Bengaluru-based firm grossed Rs 350 crore in revenue.
The adoption has largely been across the board. Right from motor skill development for children to learning music, an entire informal learning industry has emerged on the foundation of VOD and Live streaming services.
Government support has been Pivotal
The role of the Government of India has also been one of the pivotal factors fueling the growth of e-learning in India.
NPTEL
, a project funded by MHRD – Govt. of India, provides E-learning through online Web and Video courses in Engineering, Science and humanities streams by providing free online courseware.
Virtual Labs
, an initiative of Ministry of Human Resource Development, provides remote access to labs to engineering and science students through an initiative that has received the participation of institutes such as ITs, IIITs, and NITs. This has provided an excellent avenue to undergrads, postgrads and even researchers. With the support of the government and rural areas have seen considerable growth in e-learning adoption while students in urban areas continue to support such initiatives. (Source :
Businesswire
)
According to the Redseer report, the growth in the online education sector is also a result of the government allowing 100 universities to offer online degree courses and permitting all Indian institutions to offer 40 per cent of their coursework online. (Source :
BusinessToday
)
The E-Learning Edge
The ease of learning, flexibility, and a wide range of study materials have influenced the overall growth of the e-learning industry during this time. With the sharp increase in online education mediums, it is no doubt that this is the right time and opportunity for teaching institutions to identify and provide various e-learning solutions for its students in this time of COVID Crisis.
Online learning provides a range of advantages over traditional education including :
Convenience

Learners can access Video on Demand (VOD) classes as per their own schedules and from the convenience of their homes

Multi-Platform Access

Class access is not restricted to a particular platform in most cases and are generally available on Laptops, Tablets, and Mobile Smartphones

Affordability

In comparison to traditional classroom-based education, vocational and non-vocational training through the internet offers a considerable cost advantage

Reachability

Unlike the restrictions created by an institution's physical space, e-learning has a massive edge when it comes to penetration and wide reachability

Upskill Opportunity

Especially during a scenario like a lockdown, e-learning is provided with a more available user base that is looking for the opportunity to upskill for a post lockdown normalcy
Timing is everything – The Golden Opportunity
While the lockdown continues to massively impact other industries, with Education and related services, there is a sizable opportunity for educational institutes, businesses, and even individuals to bridge the gap created by the lockdown through the effective adoption of e-learning.
The pandemic has created a forced adoption of this new form of education and the moment is being seized by existing players as well as new entrants in the space. The opportunity, though, is available to any educator or business looking to either enter their space or apply their skills and knowledge commercially.
Therein comes the need for such businesses to partner with experienced experts in the streaming and video-on-demand space. At
Catalyst Media
, we have seen a sharp rise in the demand for our streaming-based services and expertise Since the lockdown, we have leveraged our expertise with streaming audio, video, Machine Learning, scalable applications and proven mobile application development capabilities to work with clients in the Education/E-learning Industry, Mental Wellness as well as Fitness & Lifestyle space. Having delivered solutions that have served over 5 billion streams, our experience has allowed us not only to work closely with dynamic entrepreneurs who have emerged amidst the lockdown to launch their own streaming businesses but also with businesses who have taken their adoption of online learning to the next level. 
Experience and domain expertise are the key factors for any technology partner if a business wishes to capitalize on this golden opportunity because though it may be fueled by the lockdown, the growth and adoption of e-learning is only just beginning. If you are looking to engage a technology company that can work with you to seize this opportunity through scalable technology solutions, we would love to hear from you.
And of course, Welcome to the Future of Education.