According to a report by
Statista
, the worldwide mobile app revenue is expected to reach $693 Billion in 2021! The mobile app industry has been growing and advancing rapidly. What
mobile app development trends can you look forward to that will propel this revenue in 2021?
Mobile apps have become an integral part of our daily lives, with apps available for practically every need in our everyday lives. This ranges from us ordering food to browsing the internet for information and staying connected with family and friends through social media. With more and more individuals drifting towards using apps, the mobile app development industry has experienced quite a surge in the last decade. 
With new trends in mobile app development
emerging every year, customers always have something new to look forward to. These notable trends bring forth new technologies and features that help create and redefine markets. 
For example, the availability of GPS, AI, and sophisticated app development allowed for the development of on-demand applications. This level of development and implementation will help the mobile industry shine for years to come.
We've listed the top 10 mobile app development trends that we believe will redefine the mobile app industry.
1. App Integration Through IoT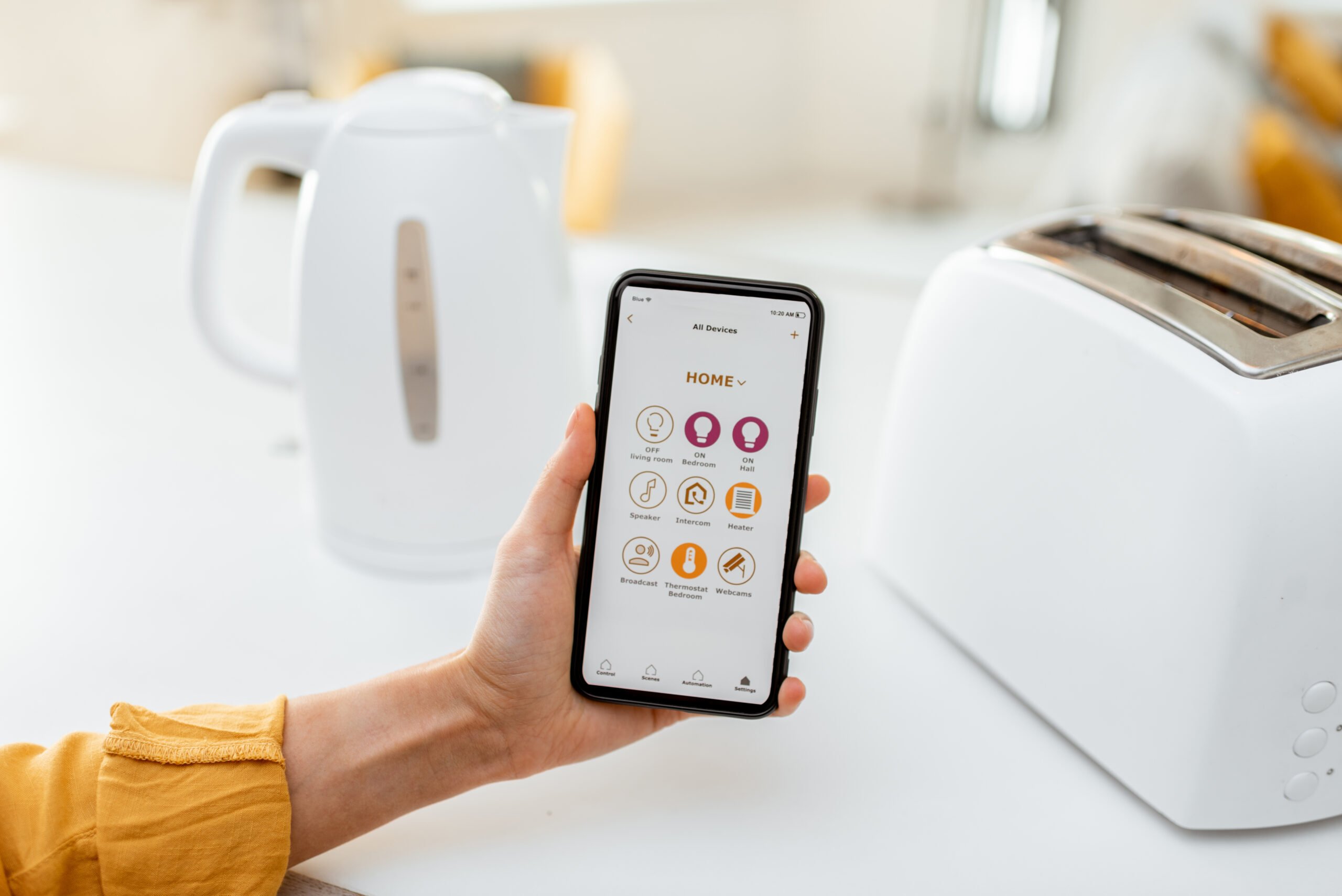 Similar to the  Internet, the Internet of Things has plans to take the world by storm. According to
GlobalData
, the IoT market is expected to reach $222 Billion in 2021. A significant share of $161 Billion contributions is expected from mobile applications alone! 
But what is IoT?
IoT is a network of interconnected devices using sensors, secure networks, and mobile applications connected via the internet. This connection enables seamless integration of software and hardware that redefines how we interact with devices and appliances.
For example, automation for homes is a great example of the implementation of IoT. Essentially, through IoT, you can use your phone to control home appliances like the coffee maker and television. Moreover, you can also adjust your room temperature and the lighting in your room using a mobile application via the internet. 
According to
Statista
, user-generated revenue through IoT is steadily rising to hit $1.6 trillion by 2025. In the upcoming years, the growing ecosystem of IoT devices will allow us to control more and more devices. This intense growth will eventually make this form of technological control the new normal for us.
2. Artificial Intelligence And Machine Learning 
How can we miss out on Artificial Intelligence and Machine Learning when talking about
mobile app development trends?
These technologies have given life to various technological innovations that we use daily. Their usage capability truly is limitless!  
When we think about the use of AI and ML applications in our everyday lives, we think of virtual assistants, personalisation, chatbots and AI/ML-powered cameras. But their application in the devices we are currently using is merely the surface of the technology. We are yet to experience their comprehensive list of benefits that will be accessible once we dig beyond this surface area. 
Artificial intelligence and machine learning are about to change the way mobile applications are developed by spotting bugs and advanced compilations techniques. When used in e-commerce, it allows platforms to understand buying behaviour to make better predictions and recommendations. Tech aspects like biometric unlock, text and speech recognition, and image processing are promising avenues for enhanced user experience and interaction.
3. Augmented Reality And Virtual Reality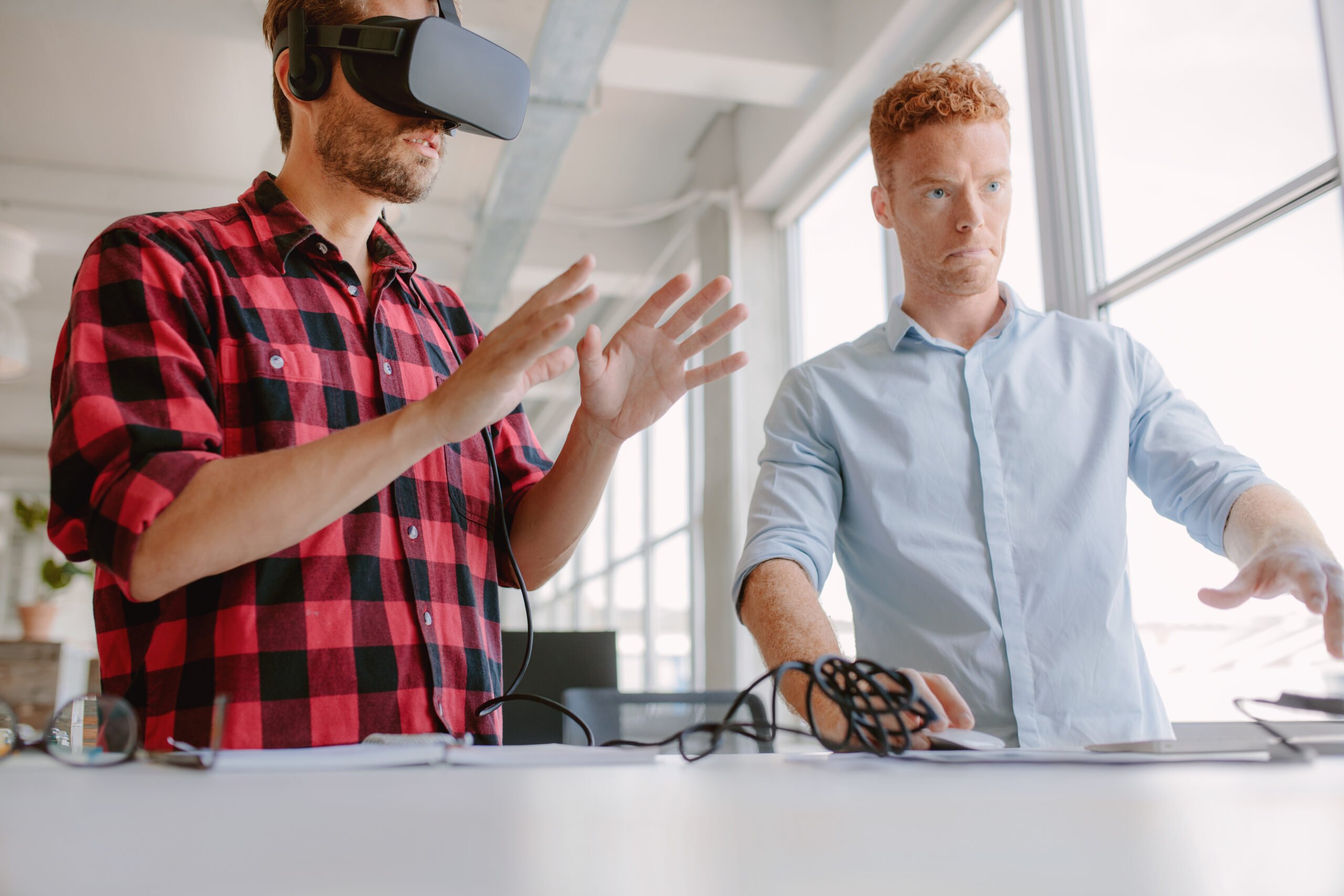 We have witnessed the implementation of AR and VR in a lot of applications. However, we are yet to witness their widespread adoption in the mobile app industry. Both these immersive technologies allow us to experience a form of virtual reality in our real-world surroundings.
The inclusion of virtual reality elements in games has been a hit when used for gaming. Usage of AR in apps like Ikea and other e-commerce platforms has shown us how to interact and place natural objects in physical surroundings. Furthermore, the use of AR filters in social media apps like Instagram and Snapchat too has skyrocketed.
The applications of AR and VR are powerful, but this is just the beginning. Mobile OS giants Google and Apple heavily invest in AR and VR-enabled hardware and software like
ARcore
and
ARkit
. Additionally, the inclusion of lidar sensors in devices and rumored dedicated AR and VR devices by
Apple
and
Facebook
is set to change the industry for the better. 
Therefore, developers and businesses need to start investing in AR and VR applications in mobile apps.
4. Cross-Platform App Development 
Mobile app development for two different platforms can at times be a challenging task. This is because it requires dedicated resources to maintain standard features across the primary platforms of iOS and Android. Furthermore, the development of applications for native platforms can be a hassle for developers. Therefore, the mobile app development industry is making efforts to move towards a hybrid development framework.
At present, a smooth and seamless user experience is only achievable via native development. Applications like Instagram, Alibaba, Boomerang, Pinterest, and Skype are made with cross-platform app development. The applications mentioned above utilise multiple platforms for development. However, they have successfully shown the level of optimisation used for this form of development.
Companies like Facebook and Google have been developing new frameworks for cross-platform development like React Native and Flutter. The usage of this platform allows developers to reduce development cost, time, provides for easy integration, faster time to market, and most importantly, uniform design.
5. Rise Of On-Demand Mobile Apps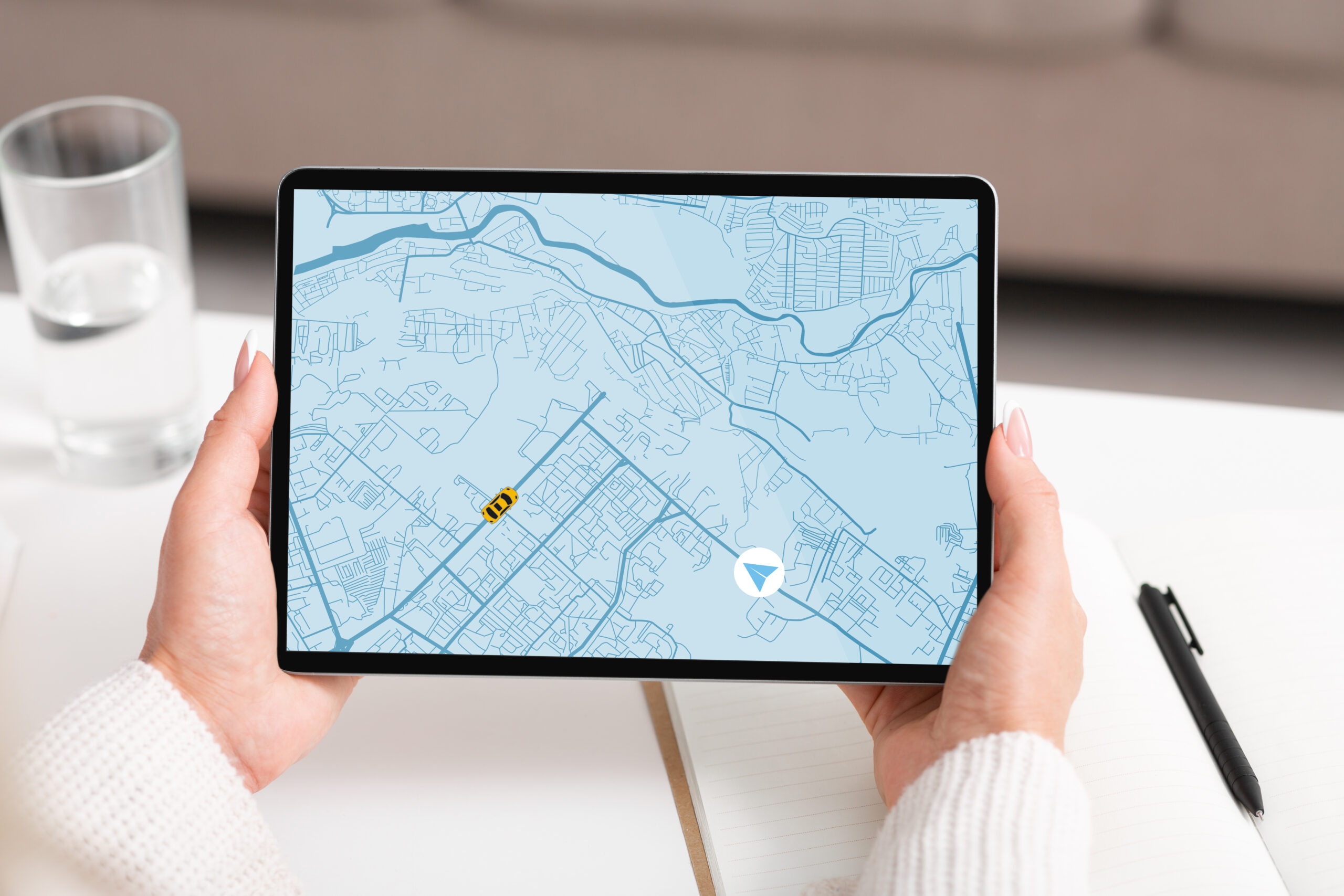 On-demand applications focusing on the delivery of food and groceries, cab services to hail rides, services for home and personal utility, and house renting services have grown steadily over the years. With the increasing number of
smartphones
and
internet users
, on-demand services have incredible potential for growth.
Companies like Airbnb, Uber, and Zomato heavily invest in expanding their platforms by implementing new technologies and services. The on-demand service is an incredibly successful business model. Moreover, the COVID-19 pandemic has proven how effective hyperlocal on-demand services can be in the modern economy. On-demand services will steadily increase for years to come, slowly expanding from B2C to the B2B sector as well. 
6. Predictive Analytics
In modern-day applications, predicting user behaviour is the need of the hour for a successful business.
19%
of companies worldwide that use AI, use it for predictive analysis to predict user behaviour and future outcomes. Technologies like
AI
,
machine learning
,
data mining
are heavily used to power predictive analytics. Therefore, these insights will enable you to improve user experience via personalisation and forecasting.
Platforms like Netflix use predictive analytics to showcase shows and movies to users based on their previously watched content. Additionally, social media apps like Instagram and Facebook utilise predictive analytics to show posts and videos based on users' posts viewed and interests.
Presently, predictive analytics utilisation ranges across various industries. However, with increasing computational performance, the technology has high potentiality for future applications.
7. Mobile Wallets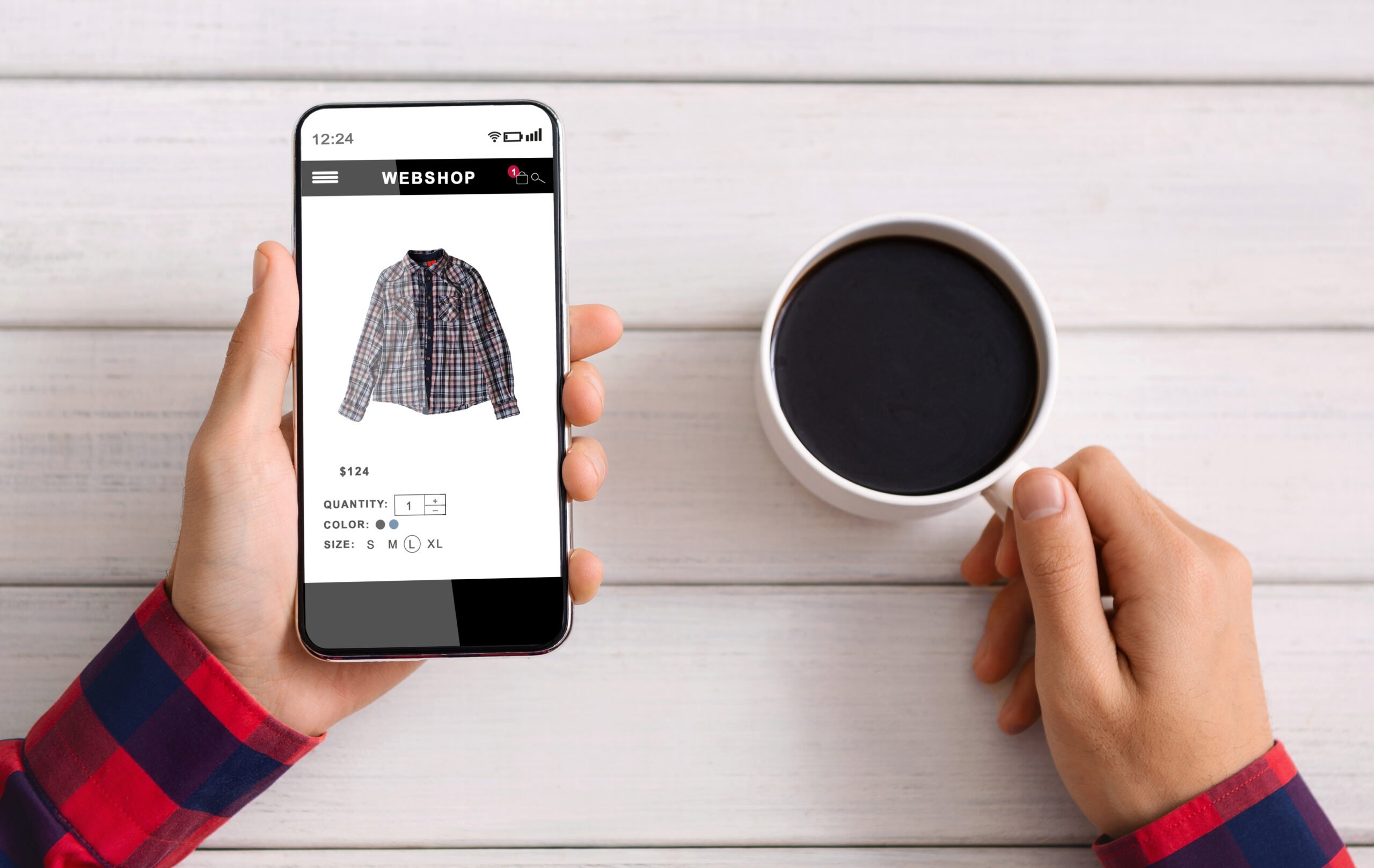 Did you know that the most common method for online transactions in India is
card payment
?
32%
of online purchases are made using credit and debit cards; whereas, mobile wallets rank second with
26%
of users using them. These services are becoming increasingly popular because of their ease of use, increased security and accessibility. Furthermore, more and more
articles
highlight
the weak security of traditional payment methods such as credit and debit cards.
Payments apps like Google Pay, Samsung Pay and other national mobile wallets like Paytm and PhonePe have gained popularity, especially with the introduction of UPI. These methods are considered safe and support various payment forms. They also have high security by making use of biometric and multi-factor user authentication.
It is essential to support mobile payment options like payment wallets and gateways that offer increased security and accessibility. Moreover, as countries move toward a digital economy, mobile wallets are on their way to become more and more mainstream.
8. 5G Technology 
We are slowly transitioning from the 4th generation cellular technology to the much anticipated 5th generation. A report by
Thalesgroup
predicts that the number of mobile broadband subscribers with 5G will be up to 438 million in 2021. Moreover,
Statista
predicts that this number will increase to over half of total mobile subscribers by 2025. 
5G is far superior to the older 4th generation. By just how much? 
Let's take a look at the
statistics
given below:
5G speeds can reach up to 10 gigabits per second, 10 times faster than 4G.

Latency for 4G is 200 milliseconds, whereas 5G's latency is significantly lower at just 1 millisecond.

Moreover, 5G heavily uses AI to keep it more secure and safe.
Why are we considering 5G as one of the
mobile app development trends?
How is this leap to 5G a game-changer for developers, users, and businesses? 
As more and more people gain access to these high-speed networks, users can bring about revolutionary changes through their mobile devices with the availability of the internet. 5G will allow users to stream videos in 4K and 360-degree formats. Moreover, reduced latency and higher bandwidth enable the users to experience AR and VR features and interfaces. In addition to this, higher and faster connectivity will give rise to better cloud computing and faster data processing services.
9. Mobile Commerce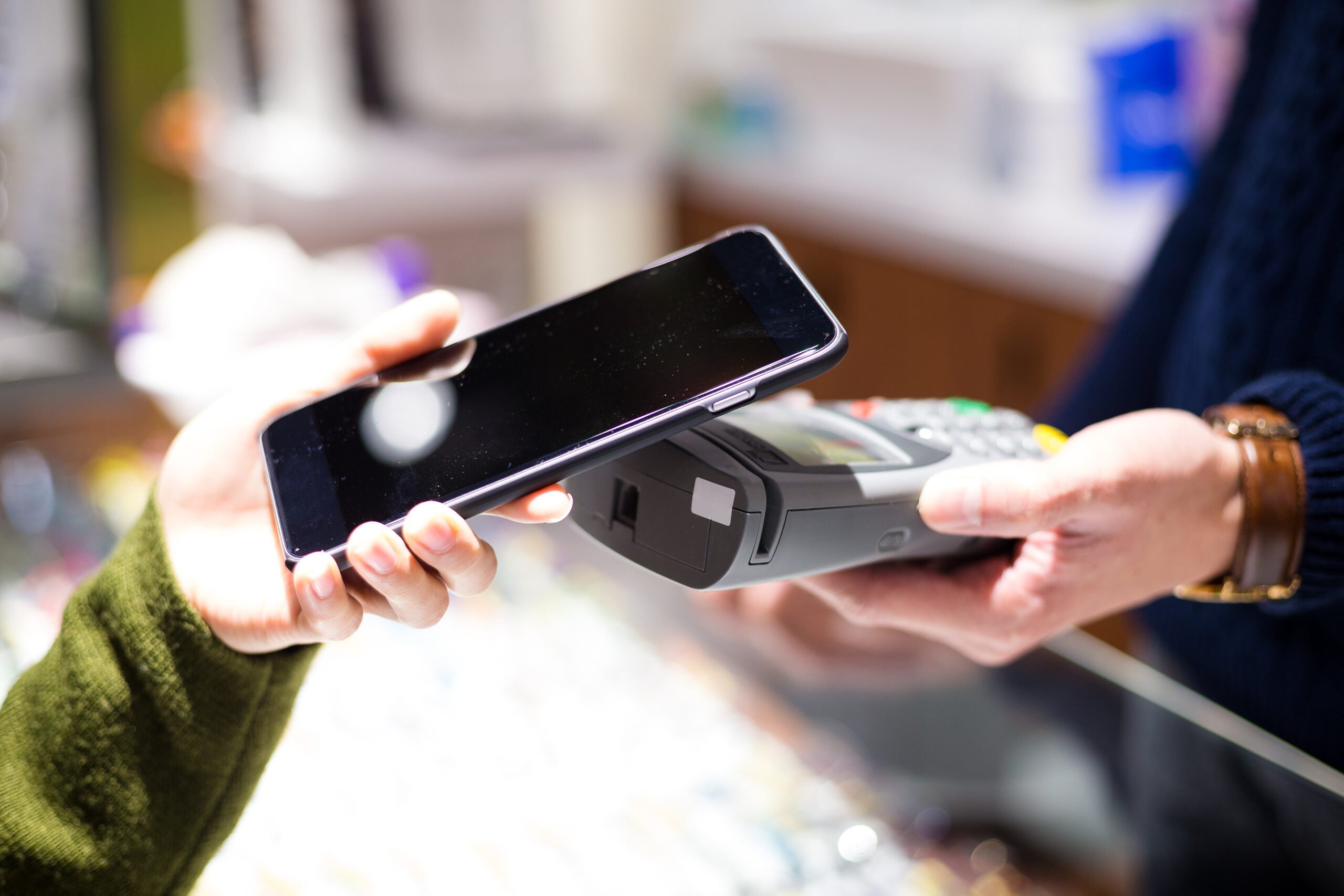 Mobile commerce has been dominating
mobile app development trends for years now. But the COVID-19 pandemic has boosted the platform to such high levels that it is tough to ignore it when considering new trends in mobile app development. The platform has played a significant role in boosting the e-commerce platform. According to
Statista
, by the end of 2021, more than 73% of worldwide e-commerce sales will be via mobile.
Over the years, the capabilities of smartphones like on-device machine learning and other improvements in software and hardware are steadily increasing. Therefore, developers can leverage the OS environment to build robust e-commerce applications. Moreover, these applications can improve through on-device personalisation. Additionally, the inclusion of Augmented Reality features will help enhance the user experience. 
This year is the perfect time to invest in mobile commerce platforms as brick-and-mortar stores are out of reach due to the pandemic. It is resulting in thousands of stores and retail chains
shutting down
worldwide. 
10. Superior Security And Privacy
It is no news that the number of smartphone
users
is steadily increasing. In addition to this, devices are becoming more and more
personal
. Moreover, with the heavy use of AI, ML, on-device tracking, and other data mining techniques, security and privacy are slowly becoming a grave concern. 
According to a report by
Leftronic
, there's a 54% increase in malware designed to attack mobile phones. Therefore, developers need to consider data privacy and security as essential aspects while developing applications. Both major OS companies Google and Apple, are taking significant steps to increase the security and privacy of their products and services.
In their upcoming
Android 12
, Google highlighted important privacy and security features like privacy reports, dashboards, and labels. Moreover, in their previous software releases, Apple introduced features like privacy labels, App Tracking Transparency, and Sign in with Apple.
Therefore, you need to incorporate improved security features like encryption, antivirus software, and secure algorithms on your apps. These features can, thus, decrease privacy and security threats in the application.
In Conclusion 
While developing an application, it is essential to keep an eye out for
new trends in mobile app development to incorporate the best technological advancements. Your business needs to include these features and trends to compete with other applications. At
Catalyst Media
, our knowledgeable and expert developers and designers always lookout for the latest mobile app development trends. With years of experience, we have the right expertise to bring your application to life. We hope you enjoyed the insights! Did this post successfully explain the various mobile app development trends of 2021? If you feel we missed anything, let us know in the comments.
Get in touch with us for any application development needs!