A recent stat by
Augmania
says that about one-seventh of the entire world's population are AR users! This massive jump in users is a result of developing AR technologies and its vast array of industrial applications. So, what sectors of the economy will this technology revolutionise?
Augmented Reality or AR is an interactive and immersive experience. It allows users to superimpose computer-generated visuals, sounds, and haptics in the real world, in real-time. This capability is a result of the growing computing power and advancing depth-sensing technology. Moreover, various sophisticated algorithms make it possible to recognise and augment objects in real-time.
The adoption of this technology is steadily rising, with the number
of users
expected to grow from 1.96 billion in 2021 to 2.2 billion by 2023. This rise is a result of the growing list of
augmented reality apps in the market.
AR has even attracted the interest of tech giants like Google, Apple, Facebook and Samsung. With the introduction of ARcore and ARkit on Android and iOS, respectively, businesses have begun heavily investing in this field. Furthermore, the technology has applications in various industry sectors, from healthcare to the architectural industry. 
So, are you ready to explore augmented reality business opportunities in multiple sectors of the economy? If yes, keep reading to explore the varied industrial applications and business opportunities for augmented reality apps.
1. Retail And E-commerce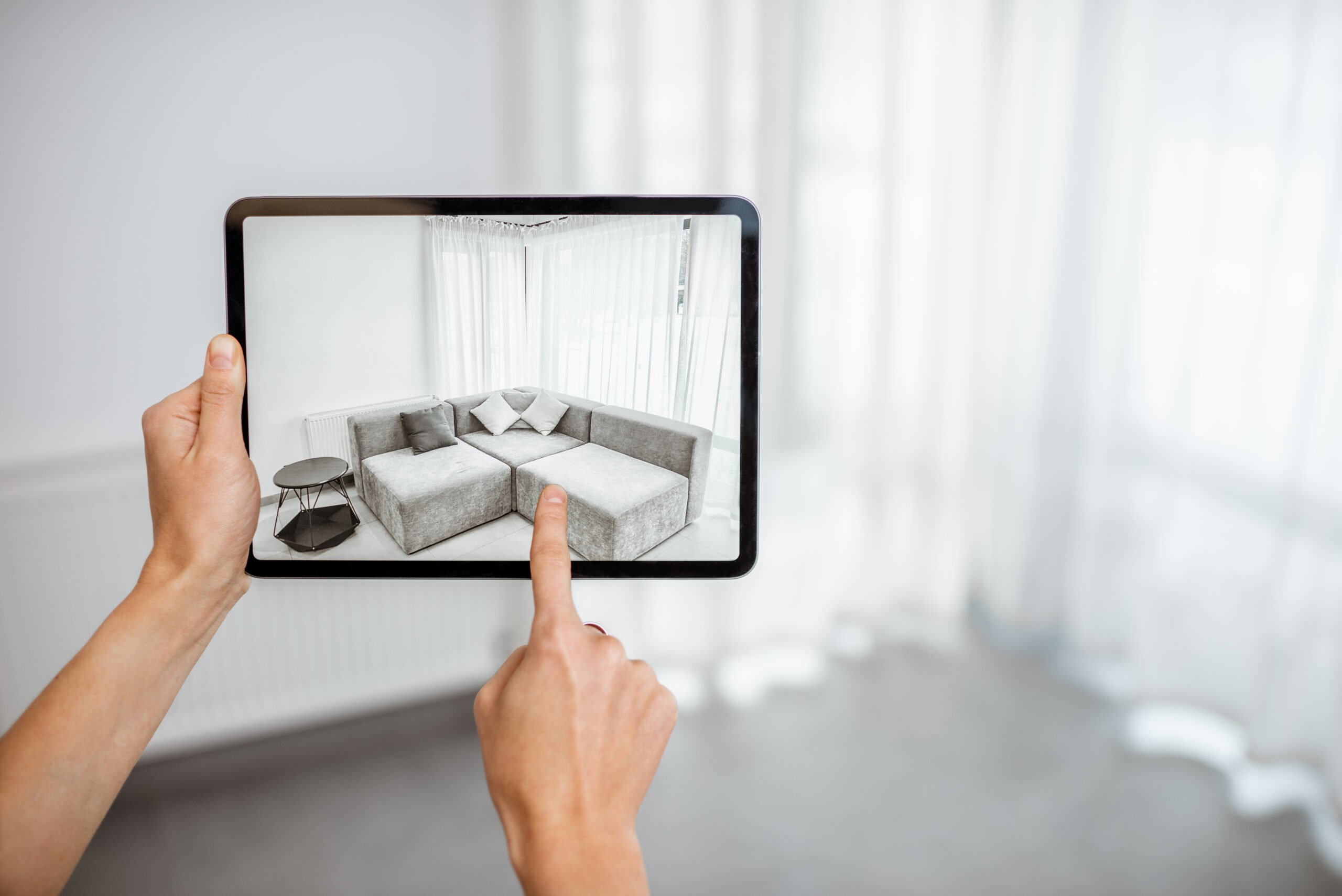 Augmented reality is slowly redefining the way we purchase things. The retail industry is shaping up to be one of the most promising augmented reality business opportunities. The industry's AR apps have proven to be incredibly beneficial. Its applications range from viewing additional product info when a product is scanned through a smartphone to trying out dresses virtually. Imagine walking around a supermarket using AR to view products and their additional details such as colours, sizes, and other features.
When it comes to e-commerce, the benefits are even more prominent. 
How? 
AR allows you to view how the actual product would look at your place even before you buy. When it comes to shopping for clothes, AR lets you try out various dresses and instantly change their colours while adding more and more accessories. The best part about this entire experience is that it takes place in real-time and can be viewed from various angles and positions. This gives you a better idea about your purchase before you make one. 
For instance, the Ikea Place app enables customers to place furniture in real-life settings. This functionality enables customers to understand if the piece of furniture is suitable for your home decor or not. Applications like this foster a great customer experience and lead to fewer returns on purchases apart from excellent customer satisfaction. With the COVID-19 pandemic and decreased footfall in retail stores, testing and trying out products safely at home can act in favour of your business.
2. Education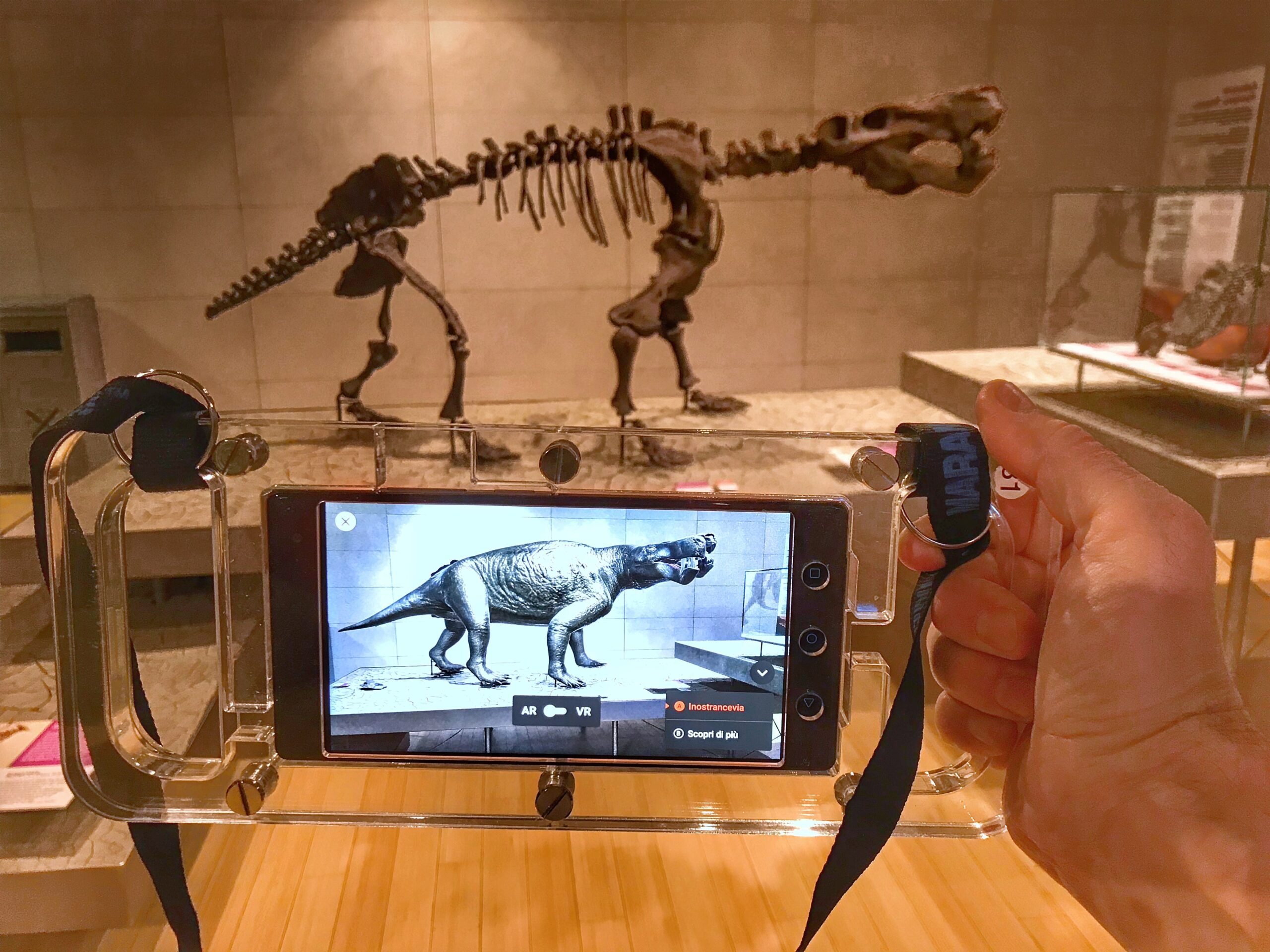 The immersive and interactive experience of AR can also double up as a great educational tool. Students can benefit from an engaging 3D experience offered by educational
augmented reality
apps. In addition to this, education systems worldwide can incorporate an AR-supported curriculum for better engagement, besides a fun learning experience for students. 
Imagine reading stories where characters come to life simply by pointing the device at the book. These highly interactive experiences will help students engage and understand concepts in a better way. Additionally, these 3D visualisations will allow students to connect with the topic for a deeper understanding. Your business can resolve the needs of a highly interactive educational platform through a smart educational
augmented reality app. This can be especially useful with the pandemic forcing students to take online classes.
For example, Exam Real History uses reality boards and cards together with an application to offer a unique experience to students. The card showcases important historical figures, and when two cards are viewed from the app, the students can learn how the two figures interact.  
3. Healthcare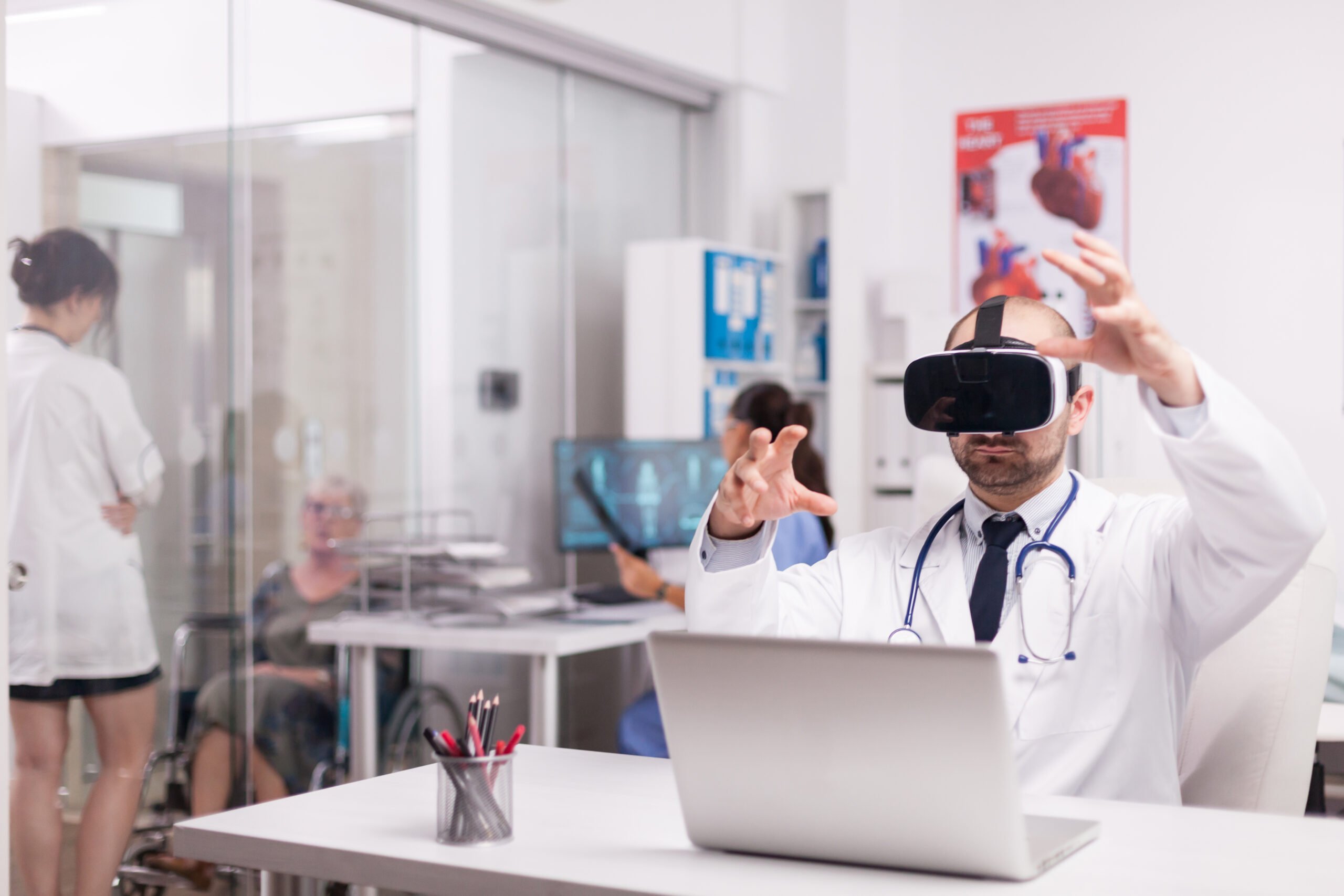 Augmented reality business opportunities
are not just limited to education and retail, it's implementation is redefining the healthcare industry. AR applications in the healthcare industry range from aiding medical students to learn, to helping patients perform self-diagnosis. This high level of learning, retention and interaction through AR, allows healthcare professionals and students to grasp complex ideas and topics effectively. With increased visualisation, patients and doctors can understand how to proceed with a medical procedure much better than traditional methods. Additionally, it helps patients and medical students learn how a drug interacts with the body once it's ingested through an interactive 3D experience.
AR can be especially used in healthcare to map a patient's body, which makes it easier for the medical staff to locate veins to administer IV before surgery or draw blood for analysis. In addition to this, it also helps doctors get a better view of tumours to learn and explore new ways to perform effective surgical procedures. This also helps healthcare professionals to spot infections and map complex organs to aid diagnosis and procedures. 
4. Advertising And Marketing
Augmented reality can bring forth a unique and interactive experience that keeps the customer engaged. Engaging AR experiences can help your business stand out from those in the industry bringing a fantastic experience to your customer.
For example,
Uber
created an AR campaign in Zurich by installing a large screen and adding various AR elements like live animals and moving cars.
Apple
users, too, can use AR to view Apple products in real-life 3D environments to take a closer look at the product from different angles and sizes. 
As a business, you can create unique experiences for your customers to strengthen loyalty. This can be done by making business cards that open additional links and information when viewed with AR. Furthermore, you can create virtual adventures for kids at your offline locations to keep them busy and engaged while their parents are busy shopping.
5. Maps And Tourism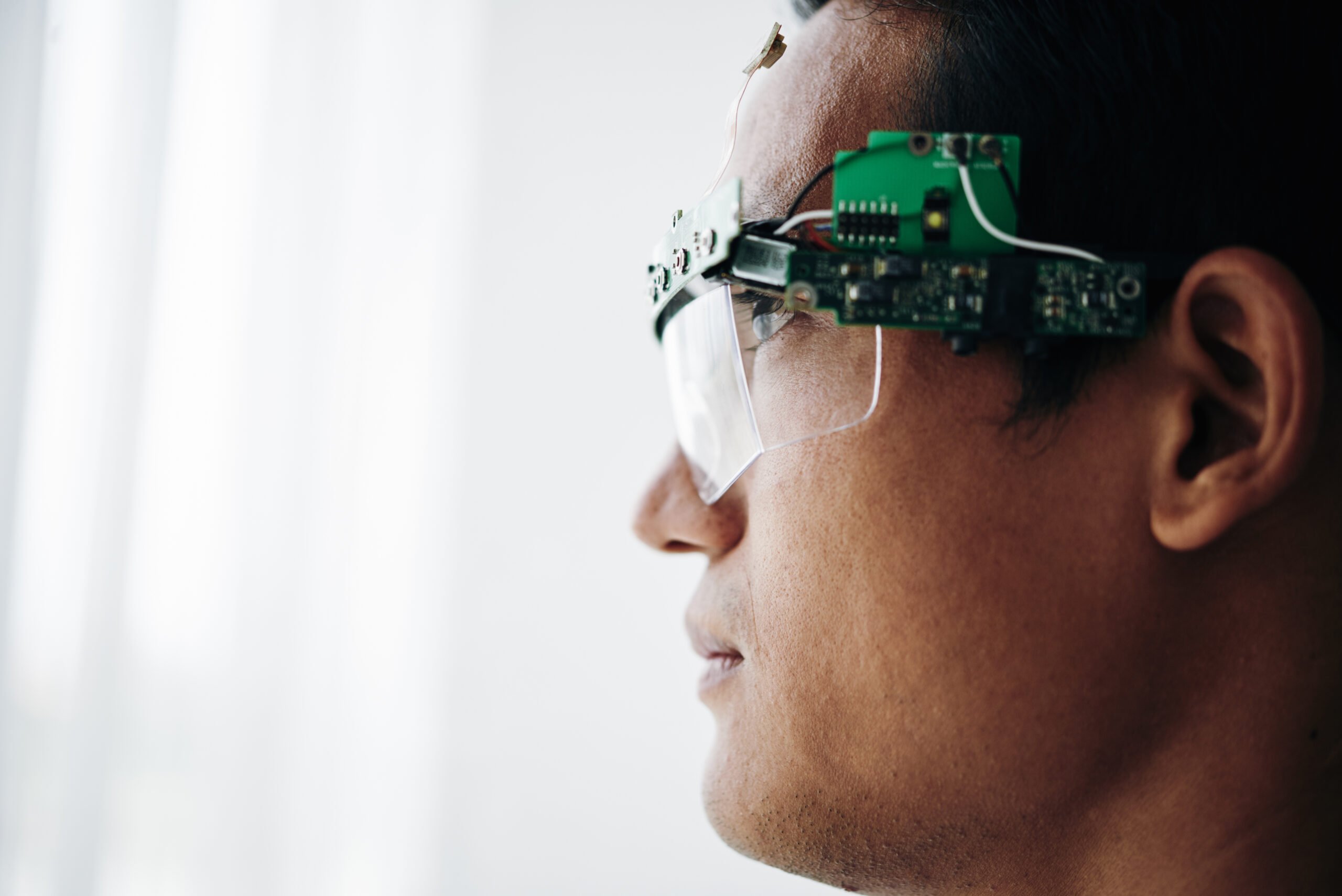 Maps and tourism are one of the first industries witnessing the effects of implementing an AR application. The tourism industry has great potential for AR owing to its immersive experience. 
In addition to tourism, maps powered by AR will change the industry forever. For example, Google Maps is currently leading the online map's AR industry. The company offers on-screen directions for easier navigation, translates boards and signs in real-time. Additionally, the app now supports indoor on-screen navigation powered by a sophisticated combination of systems like WiFi and Bluetooth. This indoor navigation is helpful for people to transit through airports, shopping malls, and train stations.
For example, as a business, you can create an app that will provide additional information and adventures for people touring a fort or any historical place. Moreover, you can give the user interactive 3D models of famous tourist destinations and maps to explore and learn additional information. This feature is helpful for on-site interaction and for people to enjoy tourist locations from the comfort of their homes.
6. Games 
An augmented reality business opportunities list remains incomplete without the inclusion of the industry that redefined the potential of VR and AR technologies. Virtual reality redefined the way we interact with games, and augmented reality
is here to take this to a whole new level!  This groundbreaking technology helps bring creativity to life. AR gaming apps provide users with the ultimate gaming experience with a level of engagement never seen before in the industry. Interacting with computer-generated virtual elements in real-life environments and surroundings allows for a level of animation that has the potential to replace traditional gaming.
Advanced AR gaming development software like Unity 5 and ARPA coupled with software platforms like ARkit and ARcore allow for the development of highly interactive AR games. Mixing graphics, sounds, and visuals in a real-life environment make for an unforgettable experience. 
Pokemon Go is one of the most popular AR games. The game allows the user to walk, photograph, and play with AR Pokemons in real-life environments. Moreover, the AR monsters hide behind objects like tables and chairs, and trees in your surroundings. The game's AR gameplay raised the bar of game development while creating a new demand for AR games.
7. Architecture & Real Estate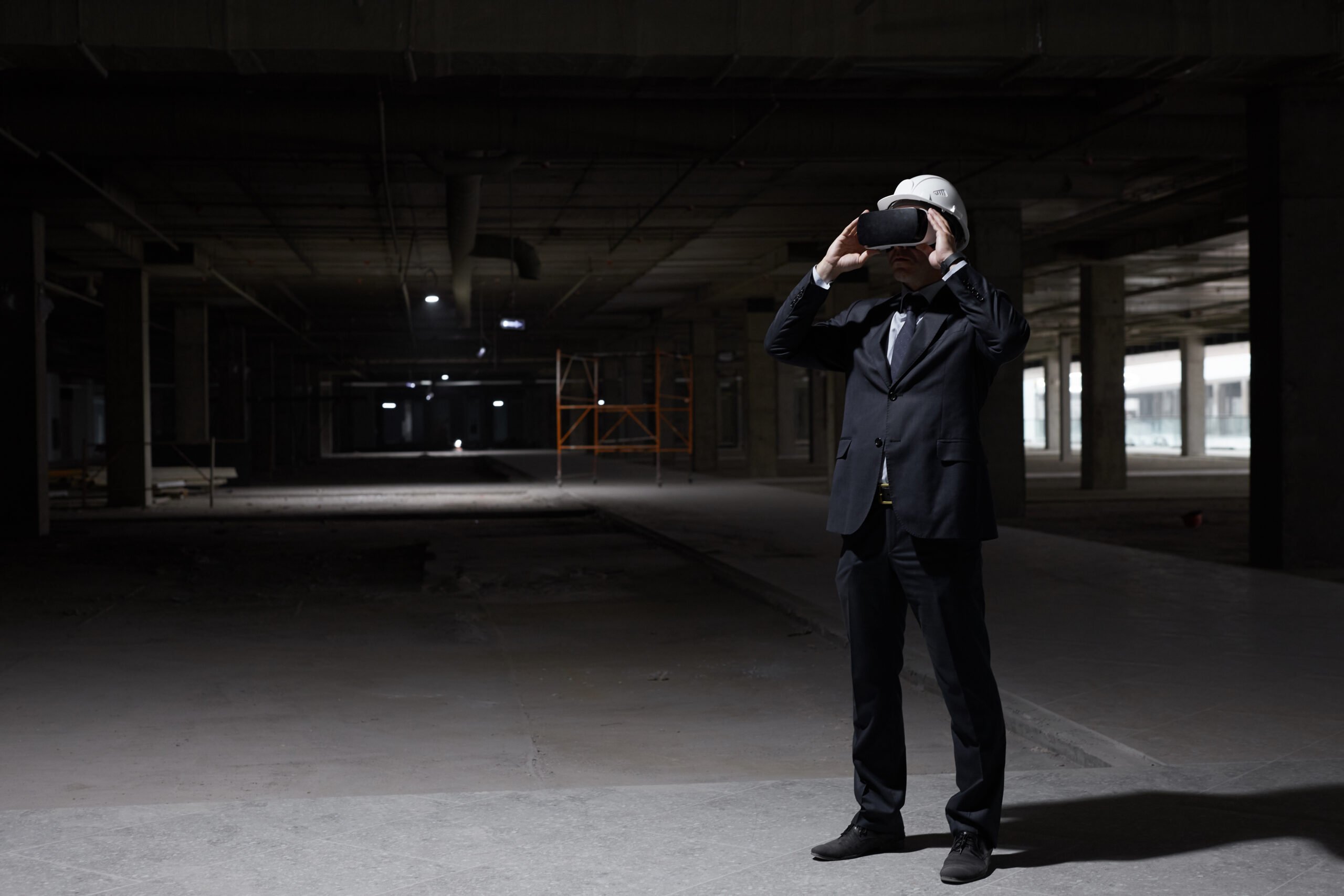 Augmented reality apps will power unseen capabilities for the real estate industry. Gone are the days of using traditional blueprints and maps to showcase projects. Instead, AR will allow for the display of interactive 3D models of projects in actual surroundings. Additionally, as you move around, building details and elements get updated. This view also allows for walkthroughs to view various features like walls, windows and doors.
For example,
AR can allow you to get on-site information to make modifications like removing doors and windows. In addition to this, it makes it possible to make various measurement and sizing adjustments to the building's walls, pillars, and other design elements. Morpholio AR Sketchwalk application allows you to use your iPad to create 3D models of your sketches and raise walls. 
In Conclusion
With growing software and hardware support, the time for exploring augmented reality business opportunities is now! Various industries like the construction and gaming industries have already started developing advanced AR functionality.
At Catalyst Media, our experienced team of developers specialise in creating creative and interactive AR applications. With years of experience developing applications for both iOS and Android, we have advanced knowledge of how to create, publish and maintain applications.
We hope you enjoyed the insights! Did this post successfully explore various business opportunities with augmented reality
? If you feel we missed anything, let us know in the comments.
Get in touch with us for any website development needs!